Committee Jurisdiction: Primary jurisdictions are General Plan, land use, housing element, local agency formation commissions (LAFCO), city and county organization and powers, special district governance and finance, special taxes, Subdivision Map Act, Ralph M. Brown Act, Public Records Act, redevelopment (as it relates to governance and financing), infrastructure financing districts, local government finance, charter cities and counties, eminent domain, joint powers authorities, Williamson Act, design-build (for local governments), military base reuse, public private partnerships (for local governments), state mandates, county clerks/ recorders, and civil grand juries.
The Local Government Committee is located in the Legislative Office Building, 1020 N Street, Room 157 and the office number is (916) 319-3958.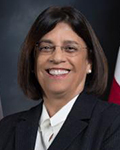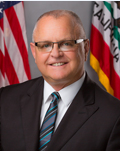 To submit a position letter, please refer to the
Advocacy Quick Reference Guide
for assistance.

Deadline to submit letters for the Committee's regularly scheduled Wednesday hearings is NO LATER than 5:00 p.m. on the Thursday preceding that date. Please make sure that letters are on letterhead and signed.  Thanks!
Important COVID-19 Information
The public will have the ability to participate in committee hearings by offering comment in the following ways:
The Capitol will be open for attendance of this hearing; however, due to guidance on physical distancing, seating for the hearings will be minimal for the press and public. In-person attendance is not recommended. All are encouraged to watch the hearings from their livestream on the Assembly's website at 

https://www.assembly.ca.gov/todaysevents

.
Remote Testimony Station location:

Sacramento – State Capitol Park - North steps

Written testimony before the hearing via the position letter portal. Please note that any written testimony submitted to the committee is considered public comment and may be read into the record or reprinted.